- Our Policy -
"Observing safety at all times in our daily work and environment is the ultimate goal of the Company and the Management in accident prevention."

It is the policy of YKK AP Facade Pte Ltd, through its Regional Offices, to ensure a safe and healthy working environment for its workers, business partners, and the public, & prevent damage to property & materials.
Providing a safe working environment is the responsibility of the Management and the workers. As such, all efforts and resources will be made available to obtain the cooperation and participation of all concerned parties. No undue risks shall be taken in the name of experience and all contractors are encouraged to promote safe working practices and good housekeeping among its employees and to maintain equipment in good and safe working order.
The Target of the Safety Management System is to achieve Zero Fatal Accidents and millions of reportable Accident-Free Man-hours on our Projects.
WSH practice and documents are regularly reviewed, updated and improved for a better WSH Management System.
A Safety Statement (OCCUPATIONAL HEALTH AND SAFETY MANAGEMENT POLICY) has been developed to comply with relevant Health & Safety standards and to ensure that clients and employees are fully aware of our commitment to high standards in Health & Safety.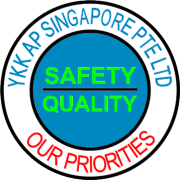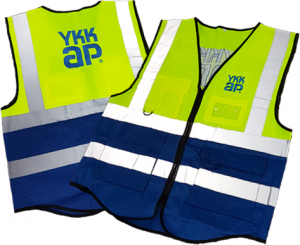 Objectives of the safety statement

Key Points
Occupational health and safety is every employee's responsibility at all levels.
We are committed to complying with relevant Workplace Safety and Health (WSH) Legislations i.e. WSH Act (effective from 1st March 2006) and its subsidiary regulations.
It is the Policy of YKK AP Singapore to ensure a safe and healthy working environment for its employees, working partners, and the public.
While YKK AP Singapore Management accepts responsibility for providing a safe working environment, employees are expected to take responsibility for performing work in accordance with safe standards and practices. This can only be achieved through teamwork with everyone taking reasonable measures to assure safe working conditions for all.
YKK AP Singapore will strive for continual improvement in her OSH performance and management system.
Our target is always to maintain ZERO reportable incidents and accidents at all of our workplaces.
All employees and working partners through safety campaigns need to upkeep their proper attitudes toward injury and illness prevention.
"Be PROACTIVE rather than REACTIVE towards workplace safety"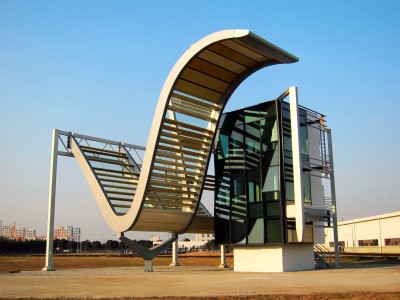 A part from Safety consideration, Quality has always been the paramouth attention in the company operation. Within the internal company context, the quality in question is not limited to the products; it refers to the "Quality in everything" that an employee must possess. Through the quality output from each and every employees, the end products will eventually be appreciate by our clients.
The Management of YKK AP FACADE PTE LTD has the specific objective to consistently obtain clients' satisfaction through conforming with contractual and regulatory requirements.

To accomplish this, we will:-
a) implement a sound quality system and continually improve upon it
b) regard quality management as critical to business success, and hold employees at all levels accountable for quality
c) provide the specific means by which all employees can freely identify and eliminate obstacles to improve the quality of their own work
d) communicate and coordinate our work efficiently with internal and external parties

Our Certificate and Accreditations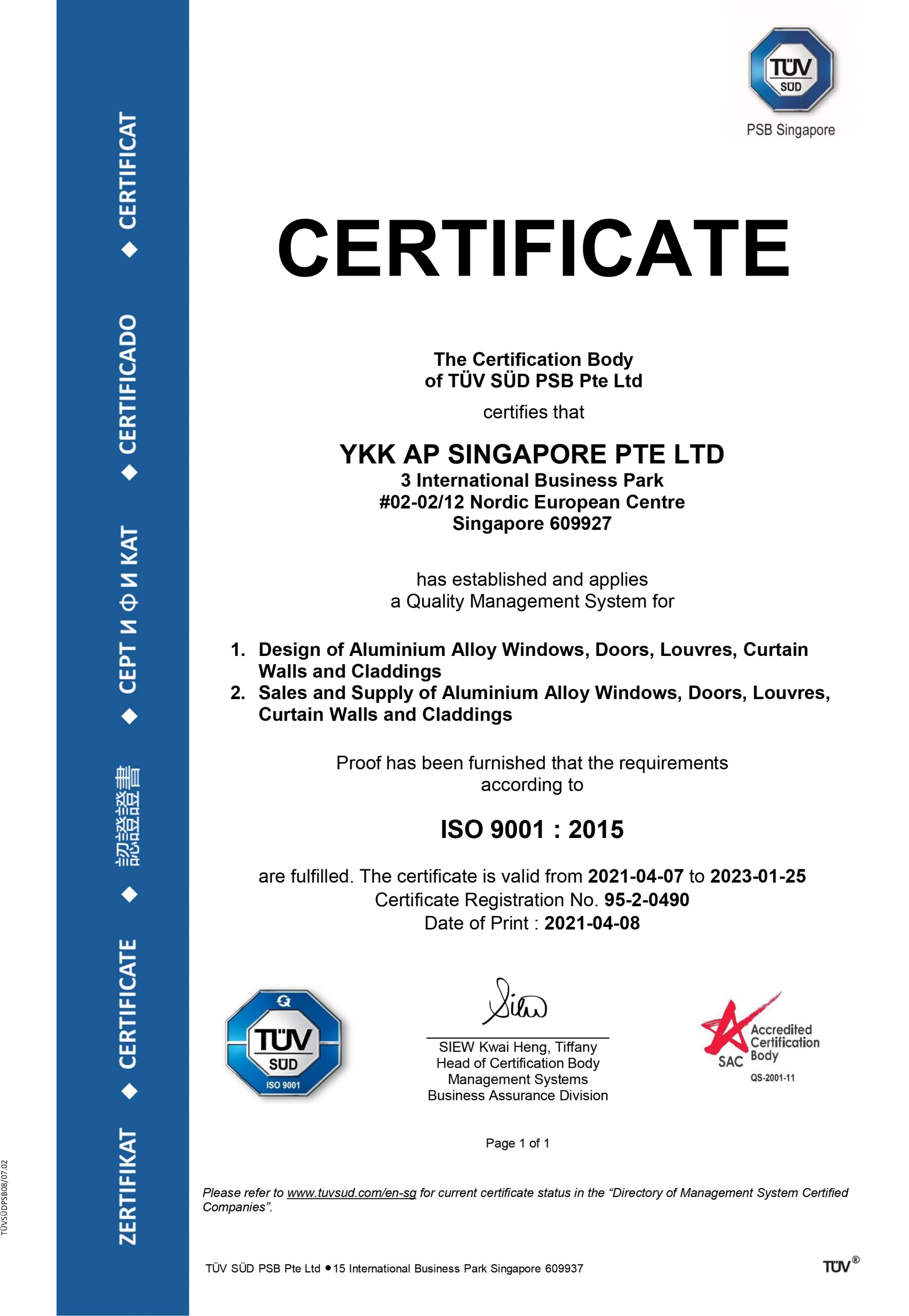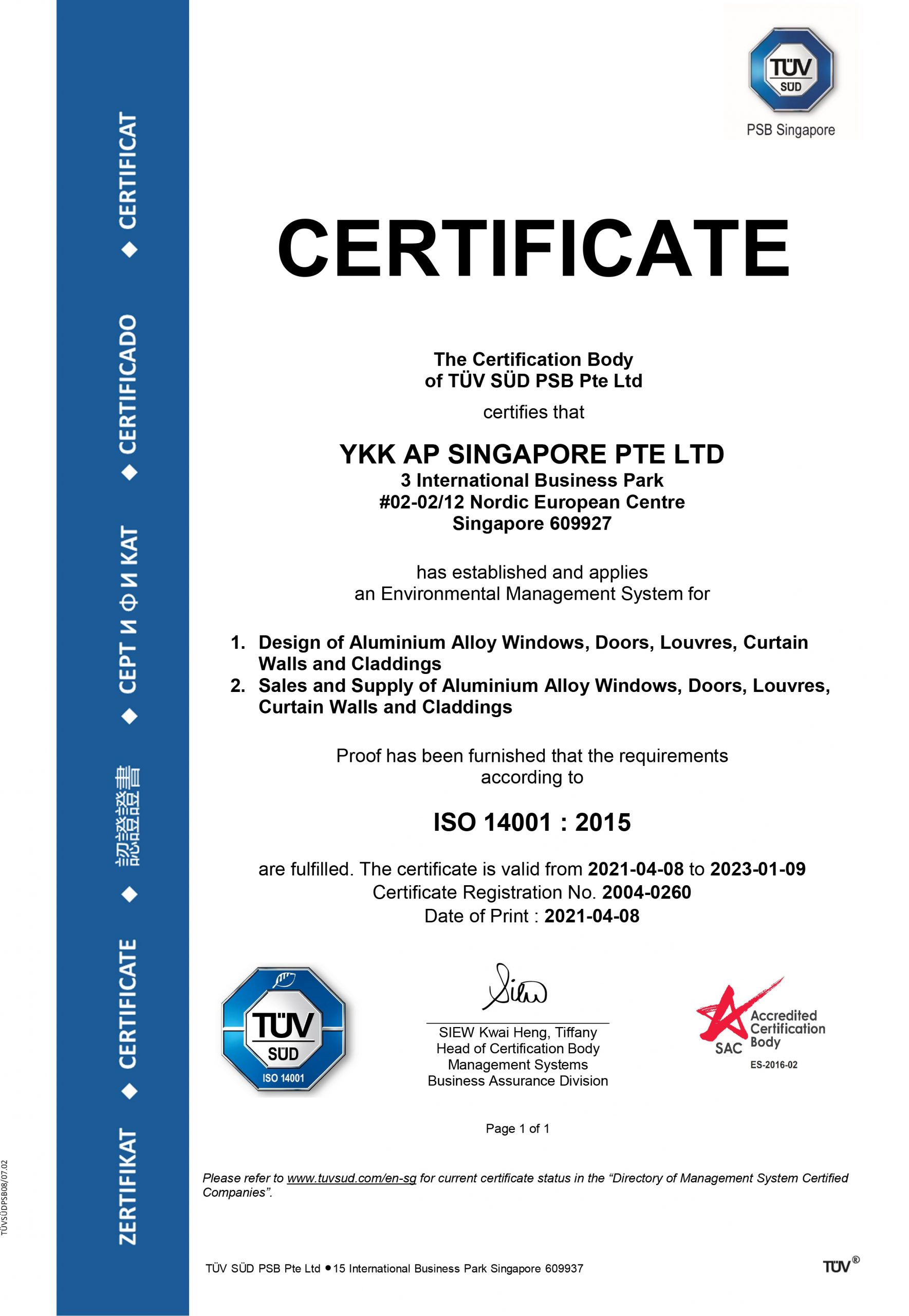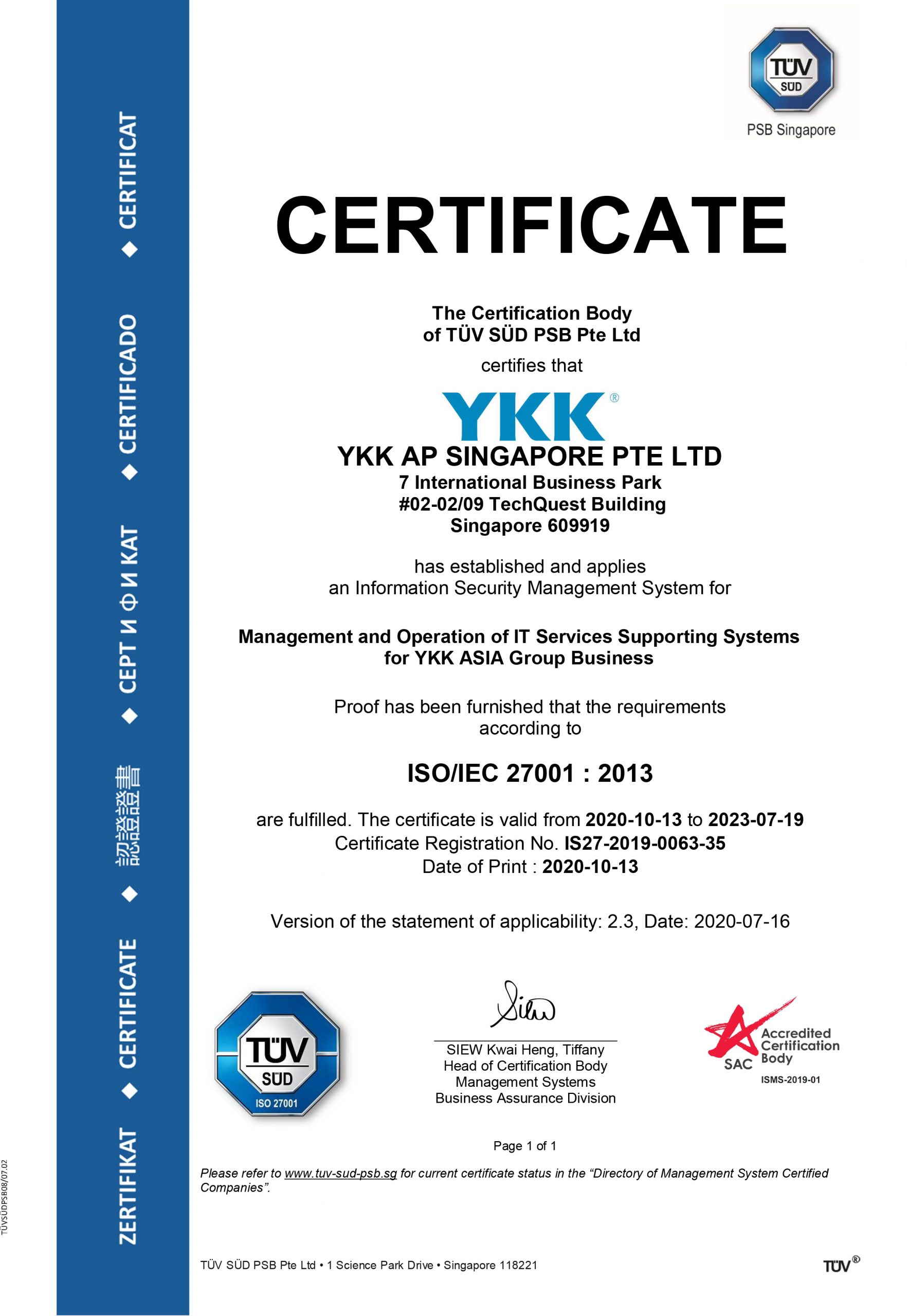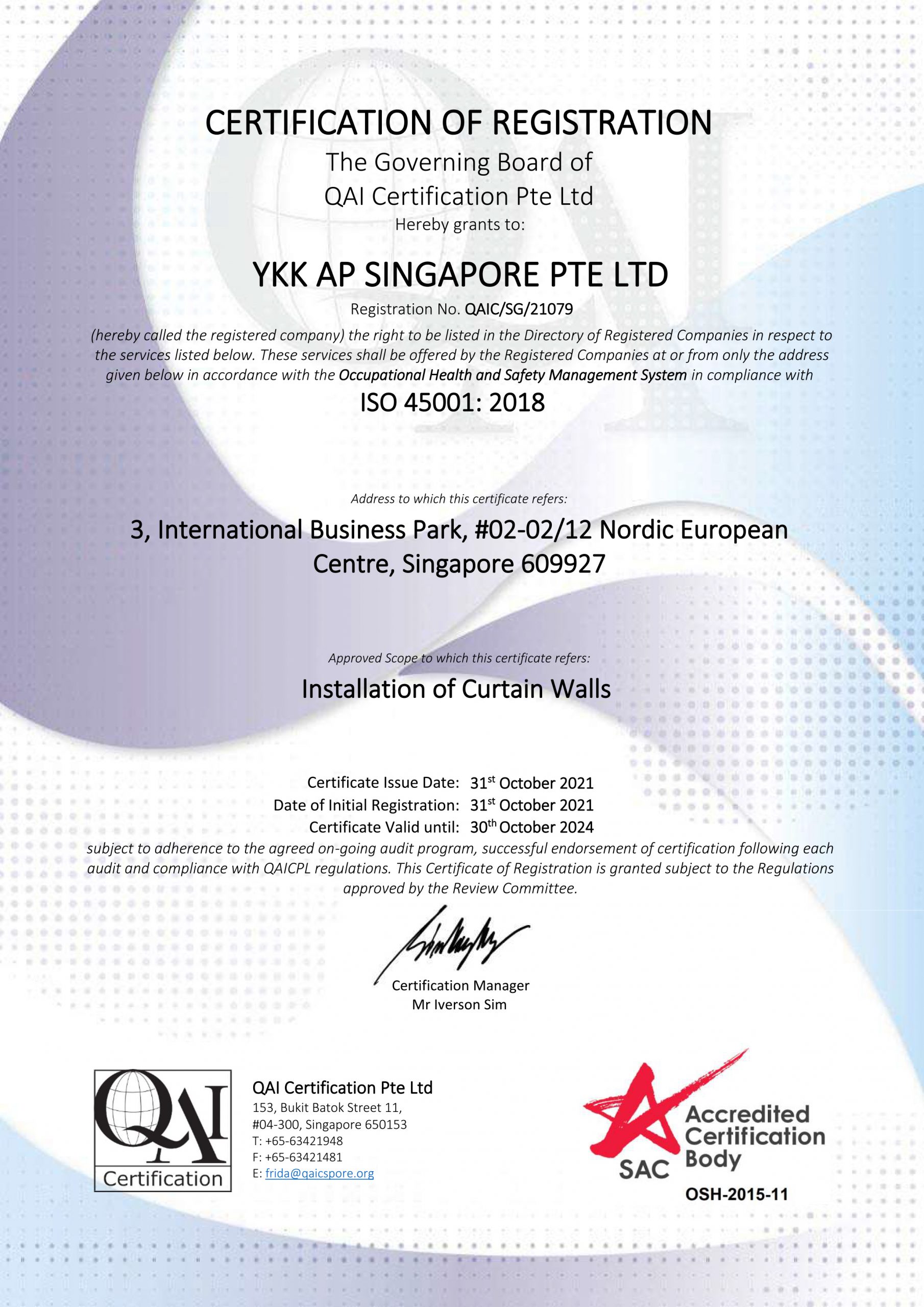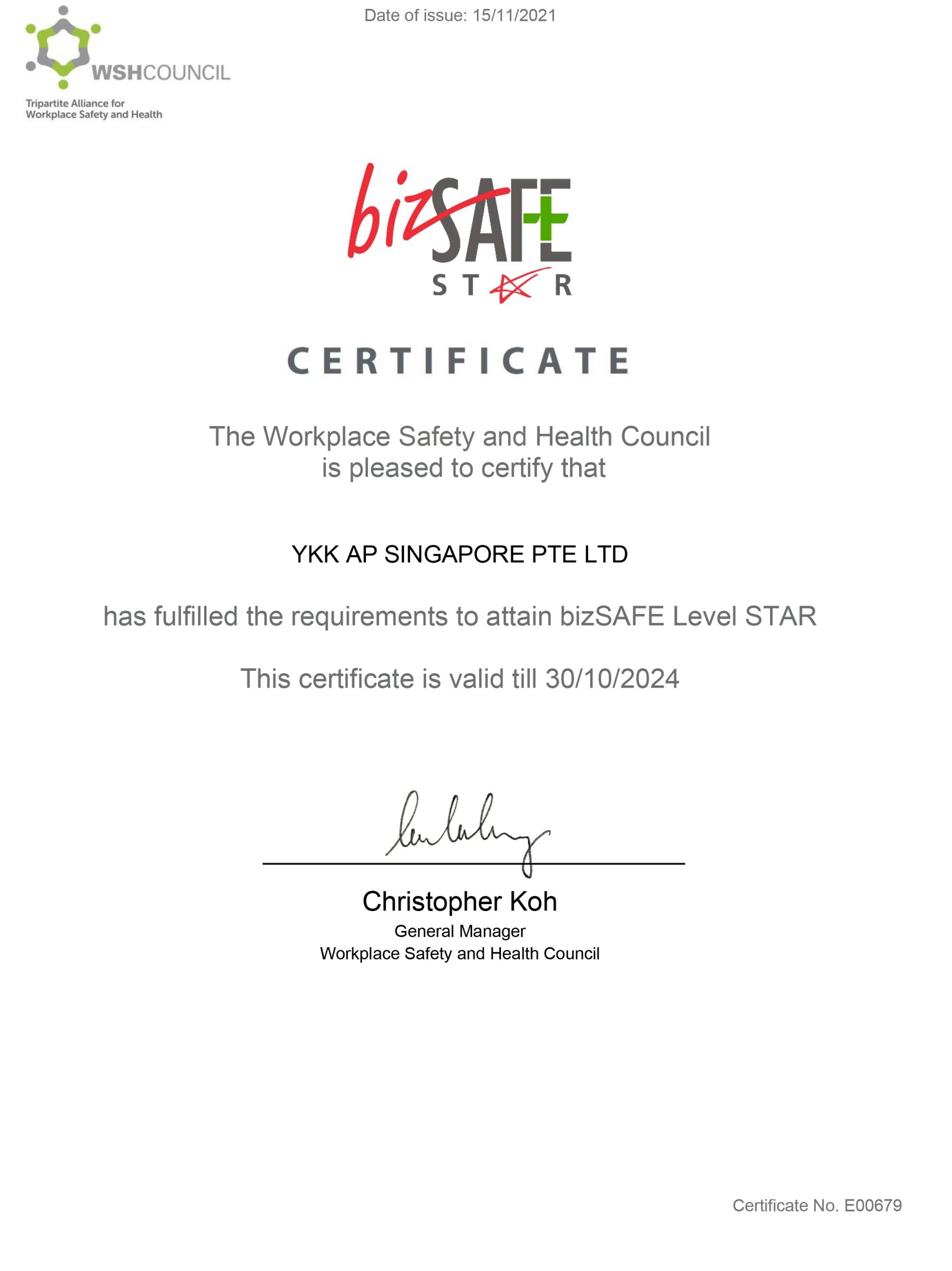 Singapore Building & Construction
Authority (BCA) Contractor Registry for YKK AP Singapore
| Workhead | Description | Grade |
| --- | --- | --- |
| CW01 | General Building | C3 |
| CR16 | Curtain Walls | L6 (Unlimited) |
| CR10 | Metal & Timber Structures | L6 (Unlimited) |
| GB1 | General Builder | Class 1 |